Welcome to Redbank Valley Outfitters, Inc.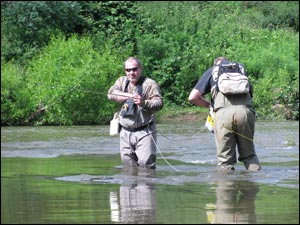 Redbank Valley Outfitters invites you to come spend a day with us to relax, have fun and appreciate the wonder of nature.  We offer kayak rentals and shuttle service on the Allegheny River, and the Redbank and Mahoning Creeks.  We are located just one hour north of Pittsburgh, between Lock and Dam #8 and Lock and Dam #9 on the Allegheny River.

We're here to make sure your day is just what you had in mind – peaceful and relaxing –or full of fun and adventure.  Either way, keep your eyes open for deer, ducks, blue heron, bald eagles and other fascinating wildlife that make this area their home.

This part of the Allegheny River is exceptional for fishing, so feel free to drop a line on your float. We support anglers who practice catch-and-release.